Post by redvers76 on Dec 4, 2019 1:54:32 GMT -5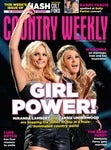 Stop with the whataboutery I don't care about cheating Bill, being anti Trump does not make someone pro Clinton! This conversation is about TRUMP and EPSTEIN yes? And the fact that Trump is lying to protect his own ass.
There are LOTS of pics of them together on business / Presidential visits, and several pictures of them together *at parties* as well. No-one said "are you and Prince Andrew best buddies? Do you know which way he dresses?" so you're once again using a straw man argument to try and detract from the facts.
Trump does know who Prince Andrew is, despite his claims to not know him. He has socialised with him as well as meeting him in a business and presidential capacity.
And you know who Aerosmith are. Or are you admitting that you don't know who Joe Perry or Steven Tyler are?
Not rattled at all...you are a dumb ass. Trump isn't lying about anything and he's going to be re-elected in a landslide. If Trump and Epstein were buddies, it would be front page news and there would be 24/7 news coverage about it. You lefties can't stand that President Trump has been the best president we've had in our lifetime.
More personal insults, and a continuing inability to separate fact from fiction. Trump supporters believe he is the best president ever. Non-partisans (note, I mean neutrals such as myself due to living on a different continent) disagree.
www.bbc.co.uk/news/world-45827430
So Trump has never lied? He's been dragged to court and been proven to have lied. He's been shown time and again to be a liar. In fact there are people keeping count of all the lies he has told in office in an official capacity as President!
As has been pointed out to you they were buddies and hung out and then around 15 years ago both went for the same sea front property and had a falling out over it. I don't know how papers work in America but wasn't Trump quoted in the New York Magazine in 2002? Let's find the quote, refresh your memory. These are Trump's own words :
"I've known Jeff for 15 years. Terrific guy. He's a lot of fun to be with. It is even said that he likes beautiful women as much as I do, and many of them are on the younger side. No doubt about it – Jeffrey enjoys his social life."